Rolle

Art Direction, Motion & Interaction Design, Projektleitung

Kunde

BMWi

Agentur
During the course of eleven months I created a bunch of animated and interactive exhibits for the German Pavilion at the 2010 World Expo in Shanghai. Afterwards, I spent a month on site finalizing and setting up the installations. With gestural interfaces, projection mappings, stop motion animation and using projectors, displays and LED walls, it presented a diverse use of technology.
Visitors enter the pavilion through the tunnel. On a moving floor they travel past a media installation with surround sound and three large LED displays. These present concepts for modern mobility via a collage of studio and stock footage, photography and illustration.
Cultural diversity and the co-existance of different nationalities in Germany is the theme of this playful media-installation. Five people worked five days on animating the different scenes in ten frames per second.
At the end of the tunnel the visitors are ejected into the large space that is the Inner Harbour. Deep below the surface they experience animated caustics projected onto the walls with schools of fish silently passing by. An escalator leads to the surface and into the next room.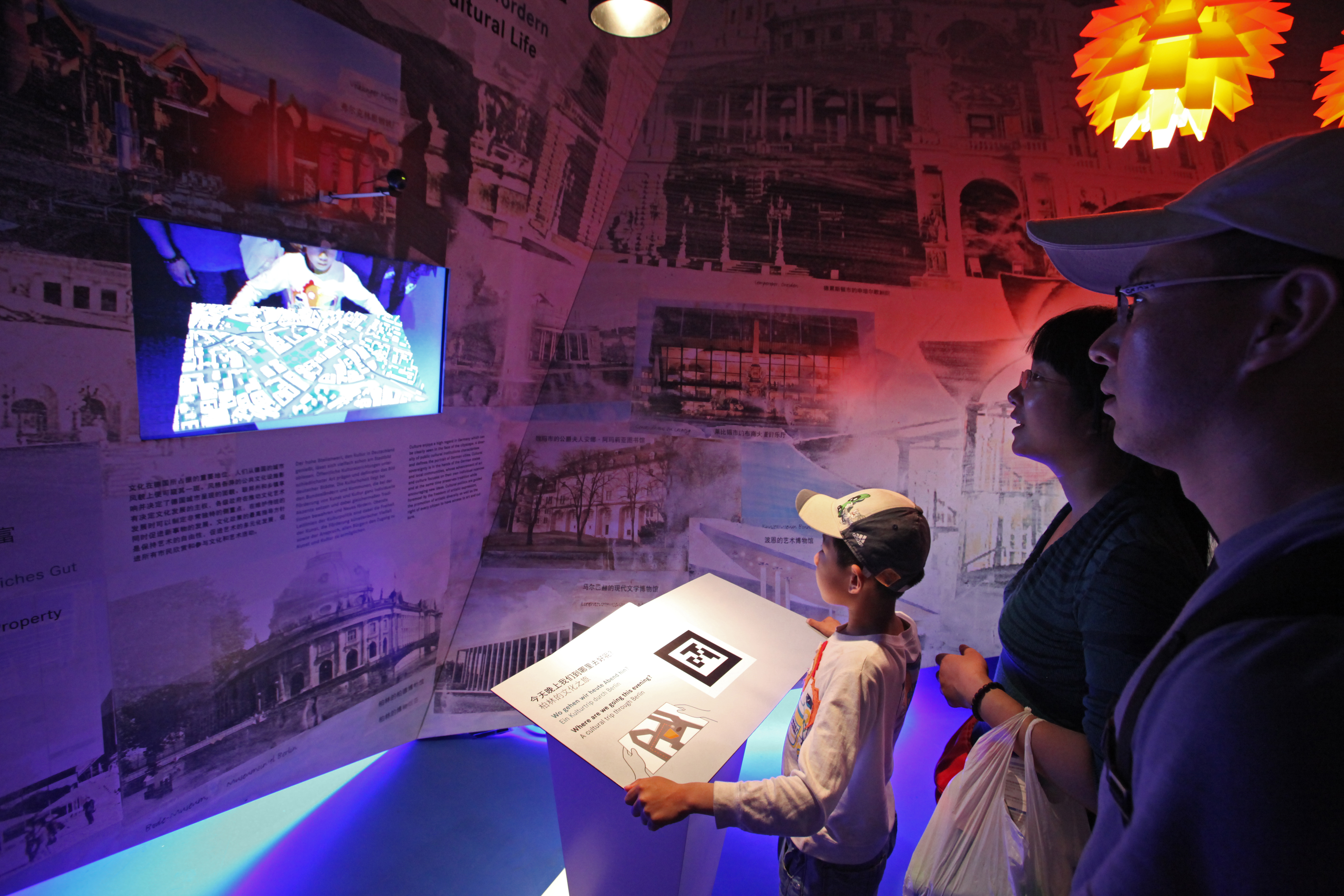 Via camera tracking, a simple wooden board turns into a 3D view of Berlin. Visitors have to guide a marble through the street canyons by tilting the board. Reaching one of the attractions was rewarded with information and photos of the site.