For the design of Bosch's new IT Campus in Stuttgart Feuerbach, I worked closely with Tobias Kollmann, creative director at Milla & Partner, on the concept of four media installations to populate the spacious foyer. Each installation serves a different purpose and is based on different hardware, but they all contribute to convey information and transform the space into a welcoming figurehead for the division.
After completing the concept phase I took on several tasks, from art direction and animation to production management and on-site installation. I also directed and co-shot the video documentation that you can watch above.
"Bots" is what we call the 128 independent but interconnected mini computers. LED illuminated, they act as a generative light installation from afar. When a visitor approaches, the adjacent bots leave the swarm and invite the visitor to interact. Groups of five bots inform and entertain with branching stories and charmingly lo-fi illustrations.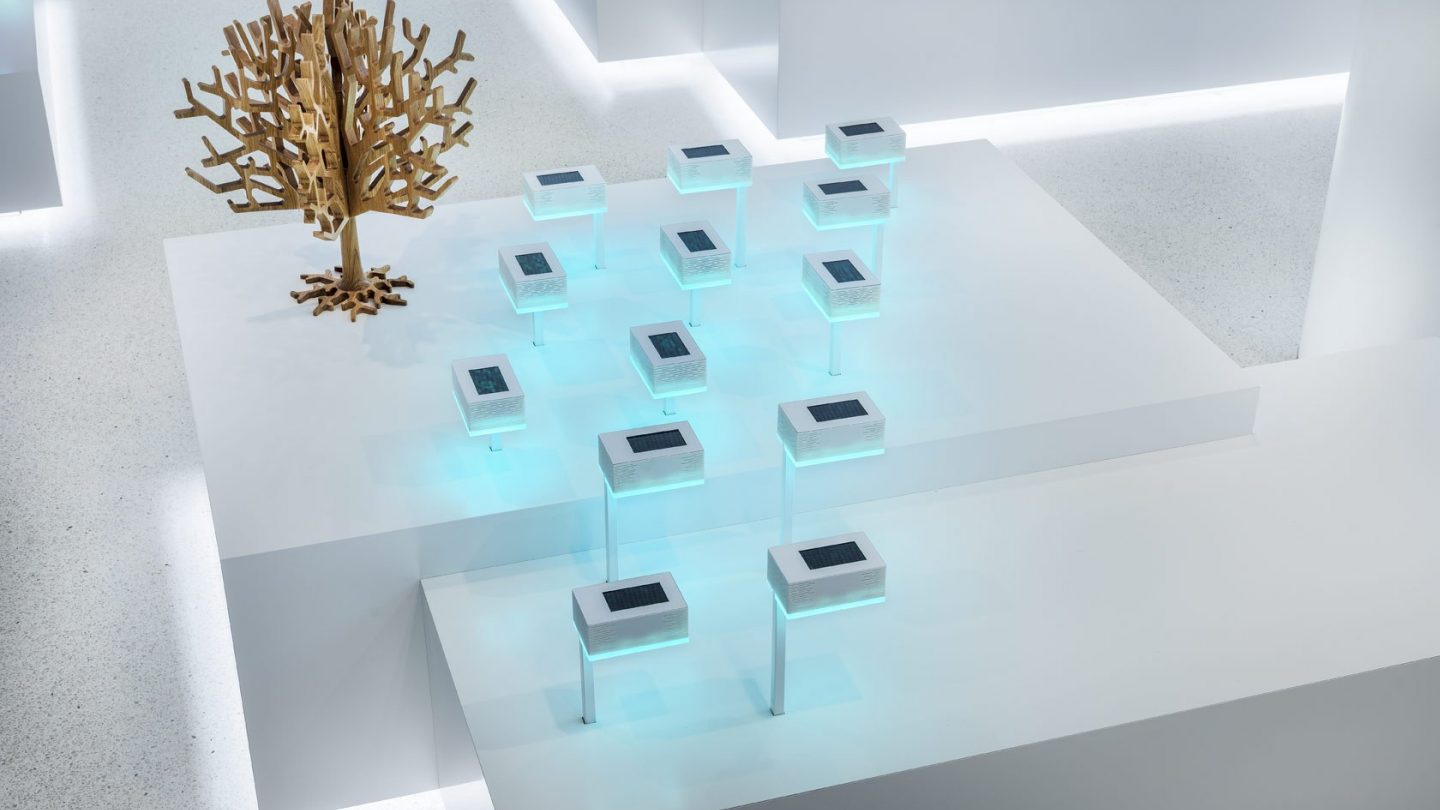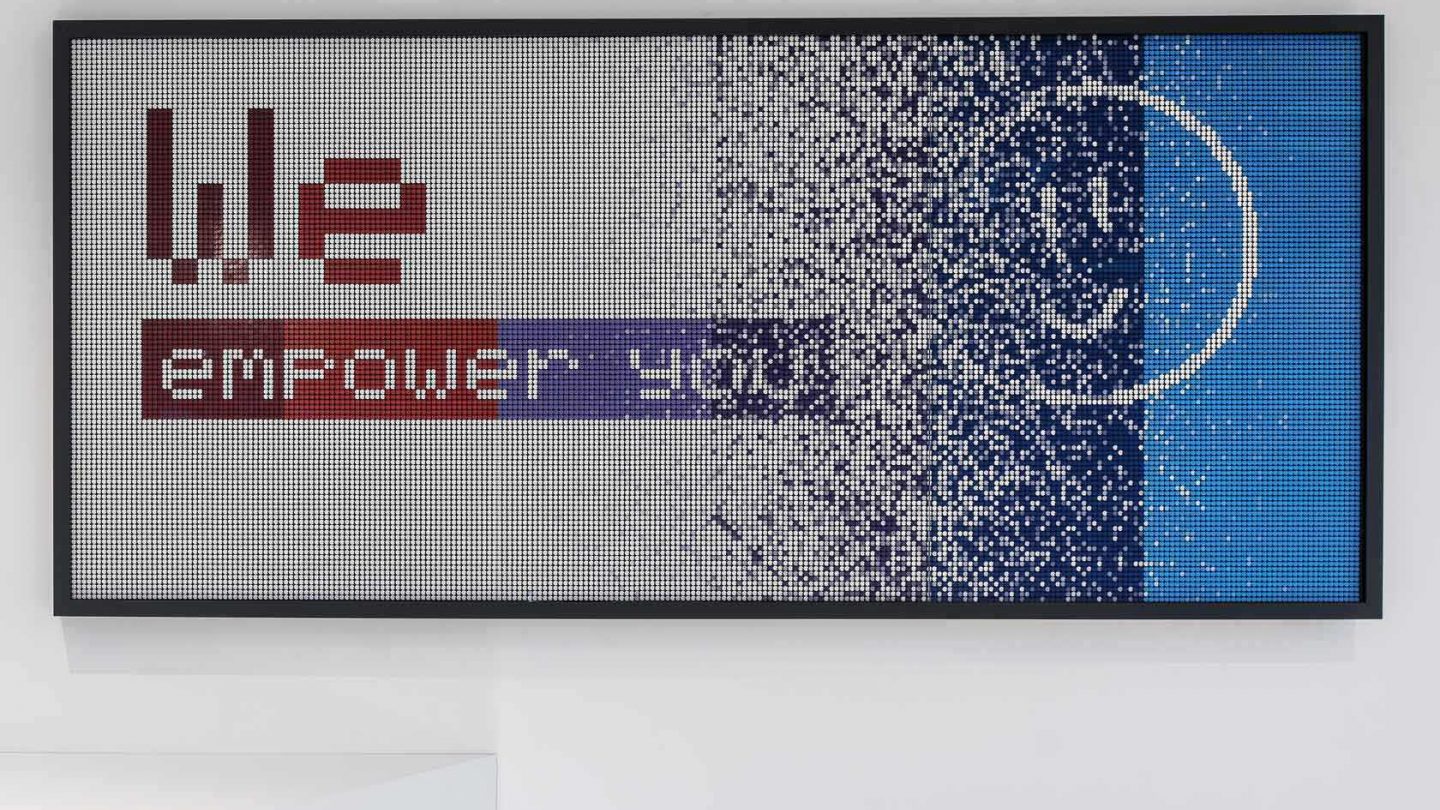 The clicking and clacking of over 28,000 colored flip dots creates a pleasant counterpart to the otherwise digital foyer. Randomly combined sequences present facts and figures about the Bosch corporation and the IT campus. Employee portraits and mission statements complete the animation.
If you watch long enough you might encounter one of two easter eggs I have added into the mix; every once in a while the flip dot wall can be seen playing a game of Space Invaders or Pong against itself.
The large LED ring situated right next to the glass facade of the building is a highly visible beacon connecting the inside to the outside. Employees entering the building are prompted to answer a new yes or no question every week. Every answer sends an impulse to the Opinion Circle, which after the oscillation has subsided, shows the updated standing.