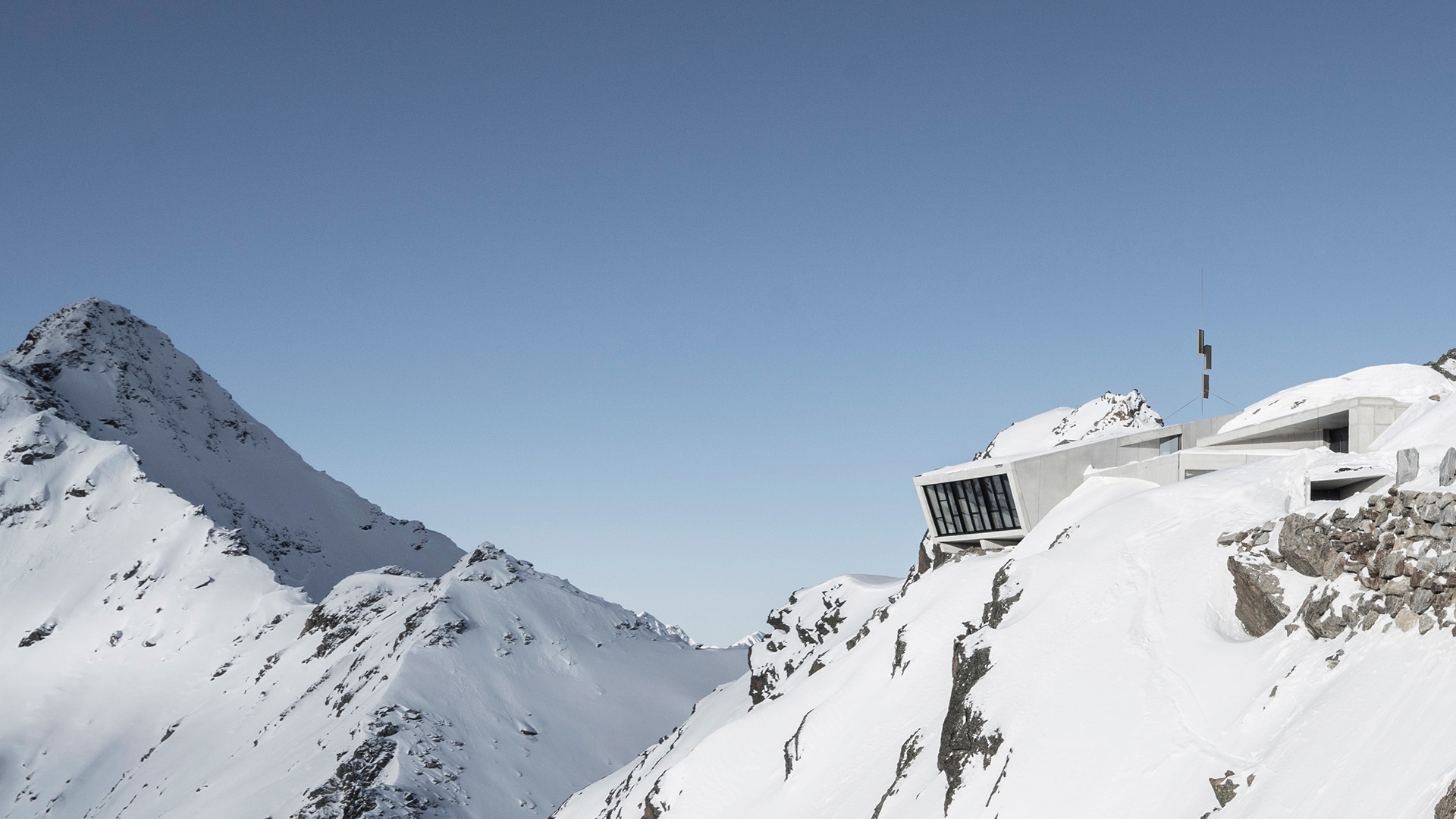 007 Elements
Interactive exhibits 3,000 meters above sea level
The Berlin based agency Xailabs contracted me to art direct three interactive exhibits under the direction of creative director, Claudius Brodmann. In addition to the exciting and visually appreciative theme, the project came with a certain peculiarity; the exhibits were to be installed in the midst of the ski region of Sölden, at an altitude of over 3,000 meters.
Temperatures inside the open building below -15 degrees celcius were not only a challenge for manufacturing but also complicated the software development; body recognition of people wrapped in layers of winter sport clothing proved to be a special kind of challenge.
Nevertheless, I was able to lead a team of seven programmers, graphic and motion design artists from a rough concept stage to a completed product. We worked as a team and were all very proud of the outcome.
In this exhibit an elaborate gesture control makes the work of the visual effects artists who worked on the latest James Bond movie interactively accessible. With easily comprehended arm movements, visitors can strip the visual effects from movie scenes layer by layer until they reveal the original, unaltered shot. A lot of energy went into fine tuning the skeleton tracking to make the interaction a fluid and natural experience. The user interface supports this by providing visual feedback and animated instructions.
James Bond's sophisticated technological gadgets are an integral part of the franchise. Some of the most iconic gadgets can be examined at six touch screen terminals. Following a simulated fingerprint scan, three dimensional, real time renderings of the objects can be accessed and rotated freely. Interactive user experiences allow the visitors to explore their inner workings.
Here, following a sequence in the James Bond movie "Spectre," the visitors themselves can become agents on Her Majesty's secret service. Using object tracking and top-down projection, a 3D-scan of the visitor's arm is performed, their skeleton tracked in real time, and visualized on a display. After the analysis the user receives their own code number and some predictions on their forthcoming career as a special agent.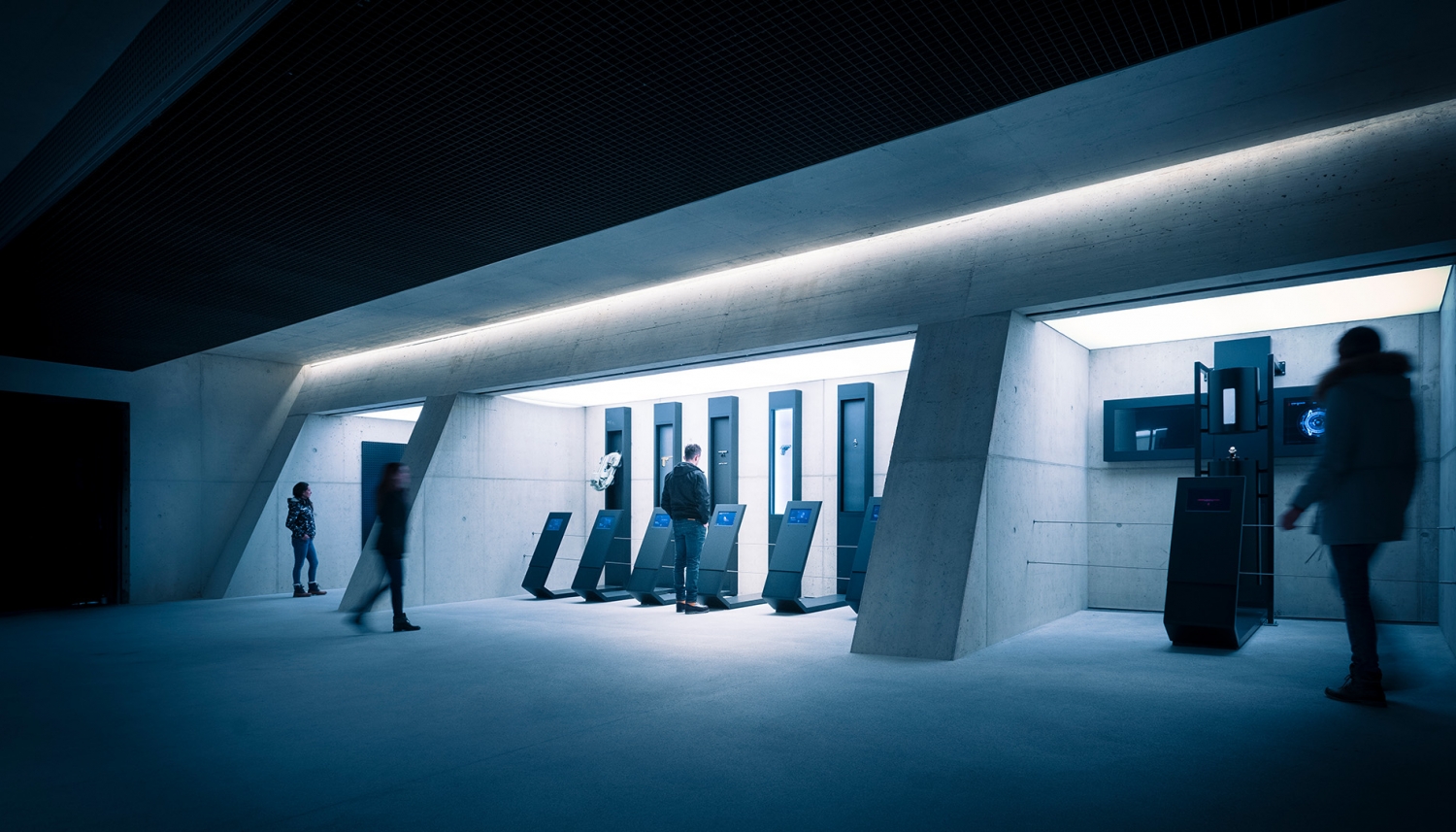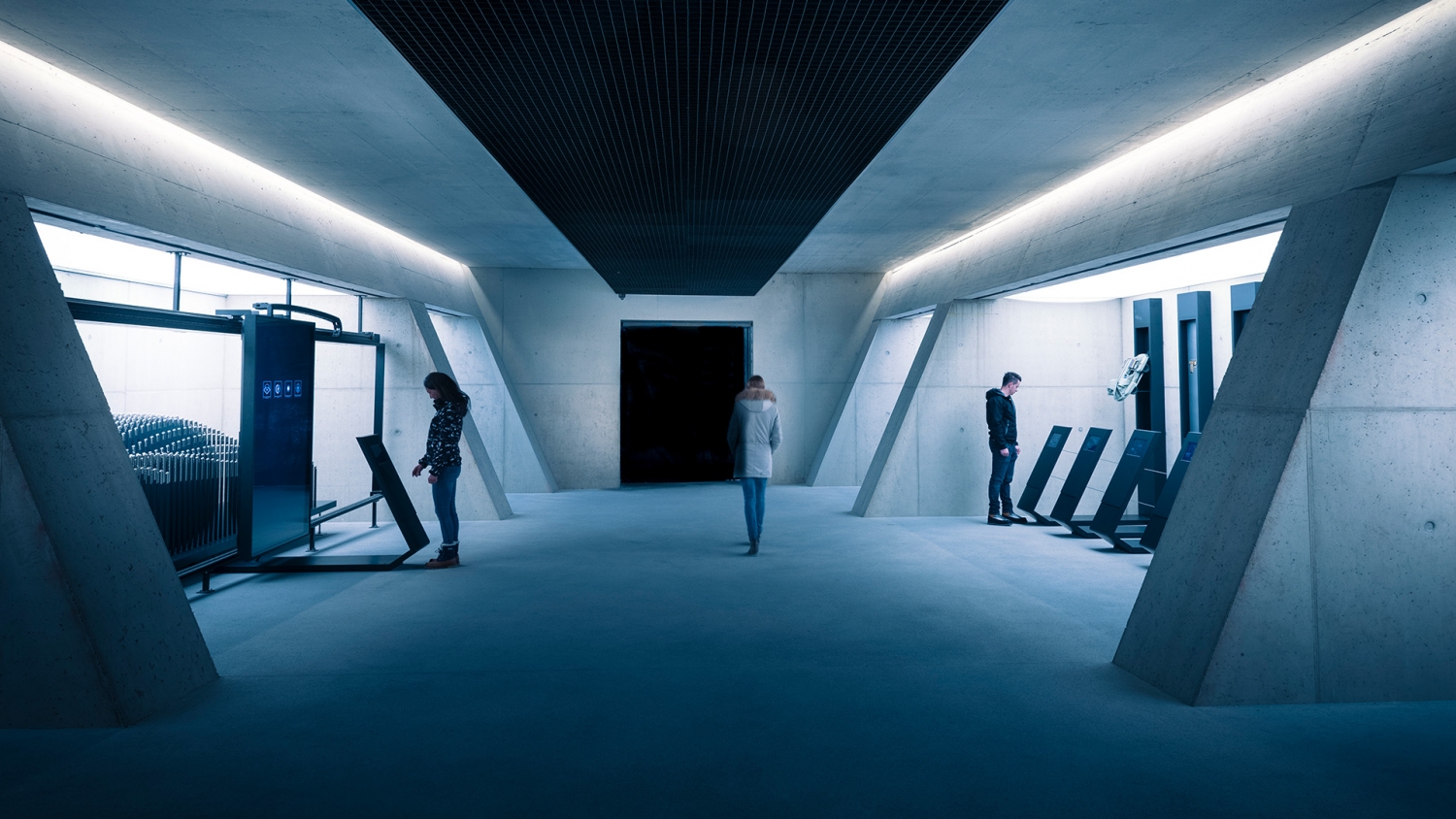 © Copyright external images: Christoph Nosig/007 ELEMENTS
© Copyright internal images: Kristopher Grunert/007 ELEMENTS
© Copyright application images: xailabs GmbH/007 ELEMENTS